Special dishes
Below are dishes that you may experience at Lush Pastures when you book the Weekend or Saturday Night Special for 6 people!
Fig and Gorganzola Blue Cheese Creme Brulee with Grissini - made from LP figs and eggs.
LP Pear stuffed with blue cheese, wrapped in proscuitto with honey dressing on rocket and walnuts. - LP rocket, pear & walnuts
Cheese Souffle with grapes, walnuts, balsamic sticky & chives - Alexandrina Cheddar cheese, LP eggs, walnuts & chives
Sorrel soup - LP Sorrel
Curried Cauliflower soup with cucumber and mint - LP cauliflower and mint
Pumpkin soup with bacon and caraway - LP pumpkin
Coorong Mullet baked in paper with tarragon vegetables - LP tarragon & vegetables.
Squid tubes stuffed with prawns and rice.
Salmon with Sorrel Sauce - LP Sorrel
Roasts with vegetables - LP vegetables
Coorong Angus Rump Steak
Chocolate Pavlova with fruit - LP fruit
Creme caramel - LP eggs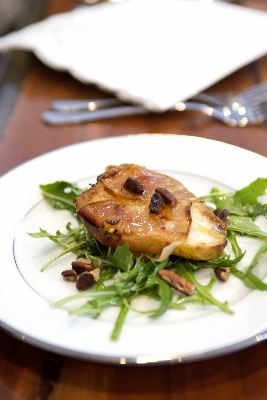 Pear stuffed with gorgonzola.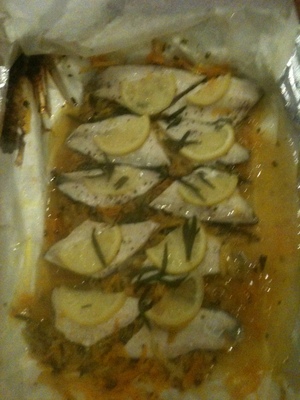 Coorong Mullet with tarragon vegetables
Roast beef, vegetables and Yorkshire pudding.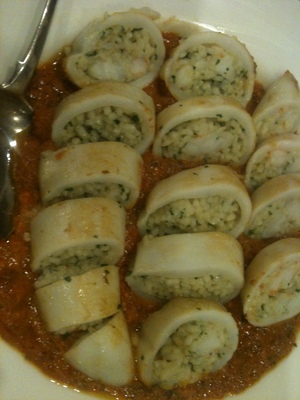 Suid stuffed with prawns and rice
Paris Brest with LP fruit.
Chocolate pavlova with LP berries, chocolate and cream.