Accommodation
Imagine waking up to an amazing view over the valleys to the sea with a wedge tail eagle soaring in the sky as you watch the shadows disappear as the sun rises higher in the sky. You've just had a relaxing sleep in a comfortable king bed (or long single) in your individual lodge at Lush Pastures.
You make yourself a cuppa and sink back into the pillows on the bed as you watch the changing scene.
A range of exquisite toiletries are provided in the spacious modern bathroom for you to enjoy and complement the soft white towels, hairdryer and bathrobes.
Listen to your favourite music on the ipod dock/radio while putting your feet up in the comfortable armchairs.
A heating and cooling split system ensures the temperature is just right for you.
Or sit outside in the private courtyard still enjoying the views.
Smoking is not allowed in any of the buildings at Lush Pastures but there are outside alternatives.
The lodges are wheelchair accessible for those with limited mobility but are not compliant with disabled access.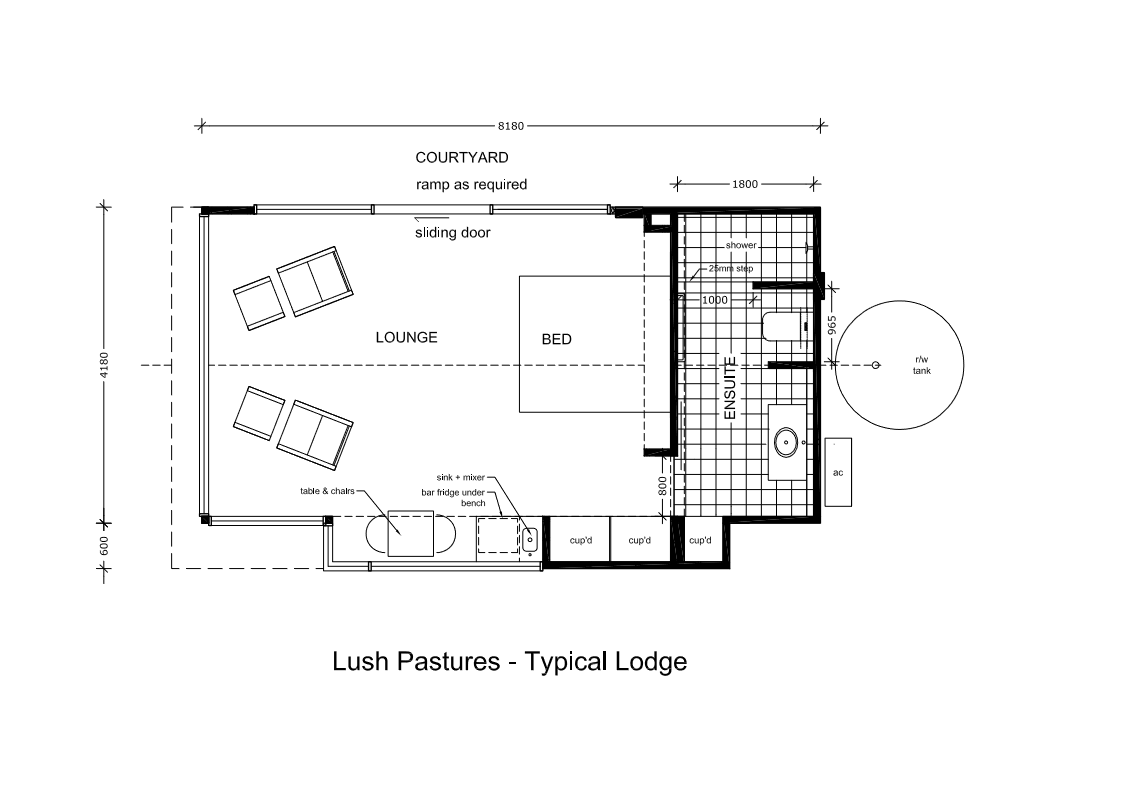 >> To view photos of our accomodation please visit our gallery